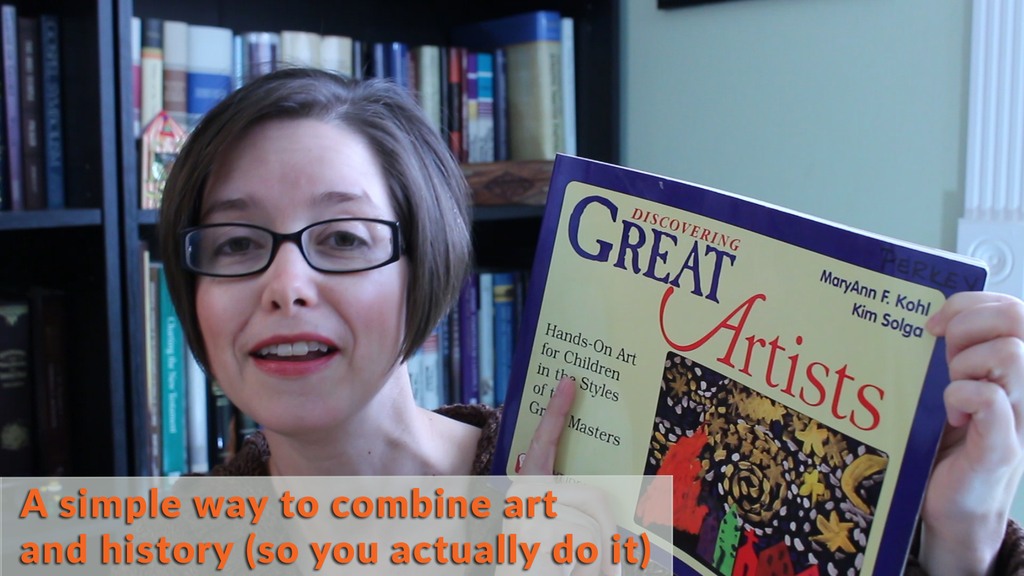 Does art get pushed to the back of your homeschool?
With the best of intentions, you plan to get to it … but then things happen?
Math takes too long. Somebody doesn't want to finish their handwriting. The dishwasher breaks.
Whatever it is — art gets pushed to the back burner week after week after week.
Well, no longer!
This lovely book is one that I used for years with my elementary-aged kids. We loved the projects. AND I loved the fact that we were doing art AND history at the same time. So doing it happened waaaay more often!
An easy book (even if you're not an artists AT ALL) to put a little more art in your homeschool.
CLICK HERE to check it out for your homeschool: