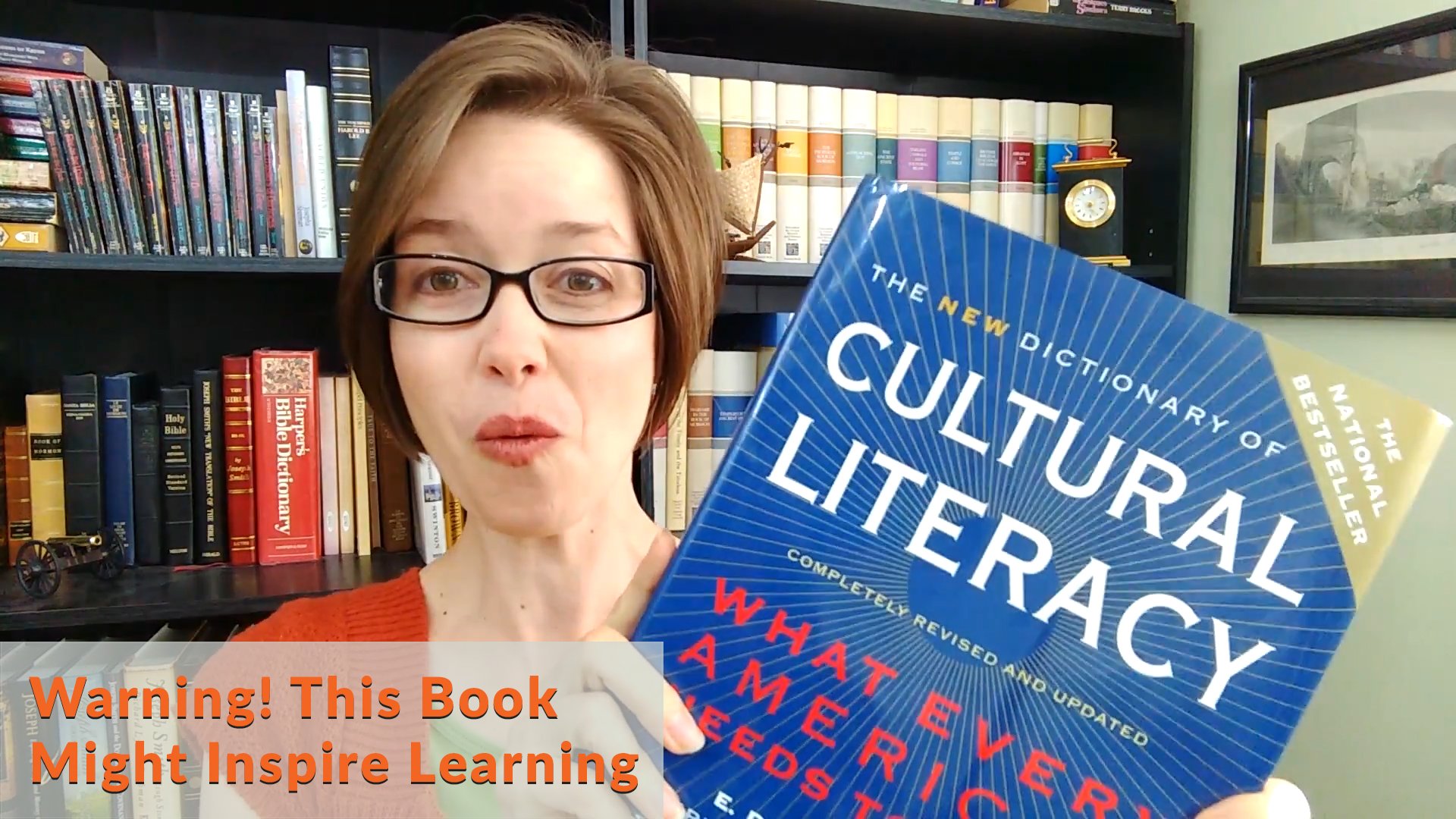 QUESTION:
What's more fun than quizzing your kids on what they know?
ANSWER: When your kids get to quiz you!
Right now in our homeschool, we are having a BLAST with a book called "The Dictionary of Cultural Literacy."
My kids open up to a random page, ask me a question, and wait to see if I can pull the answer out of my brain …
Sometimes I can, sometimes I can't.
Either way … amazing learning is happening.
I'm always pleasantly surprised when the simplest things inspire fantastic learning in my home … even after all these years.
Check out the video for more details about the book and more awesome ways that you can use it to inspire learning in your home!