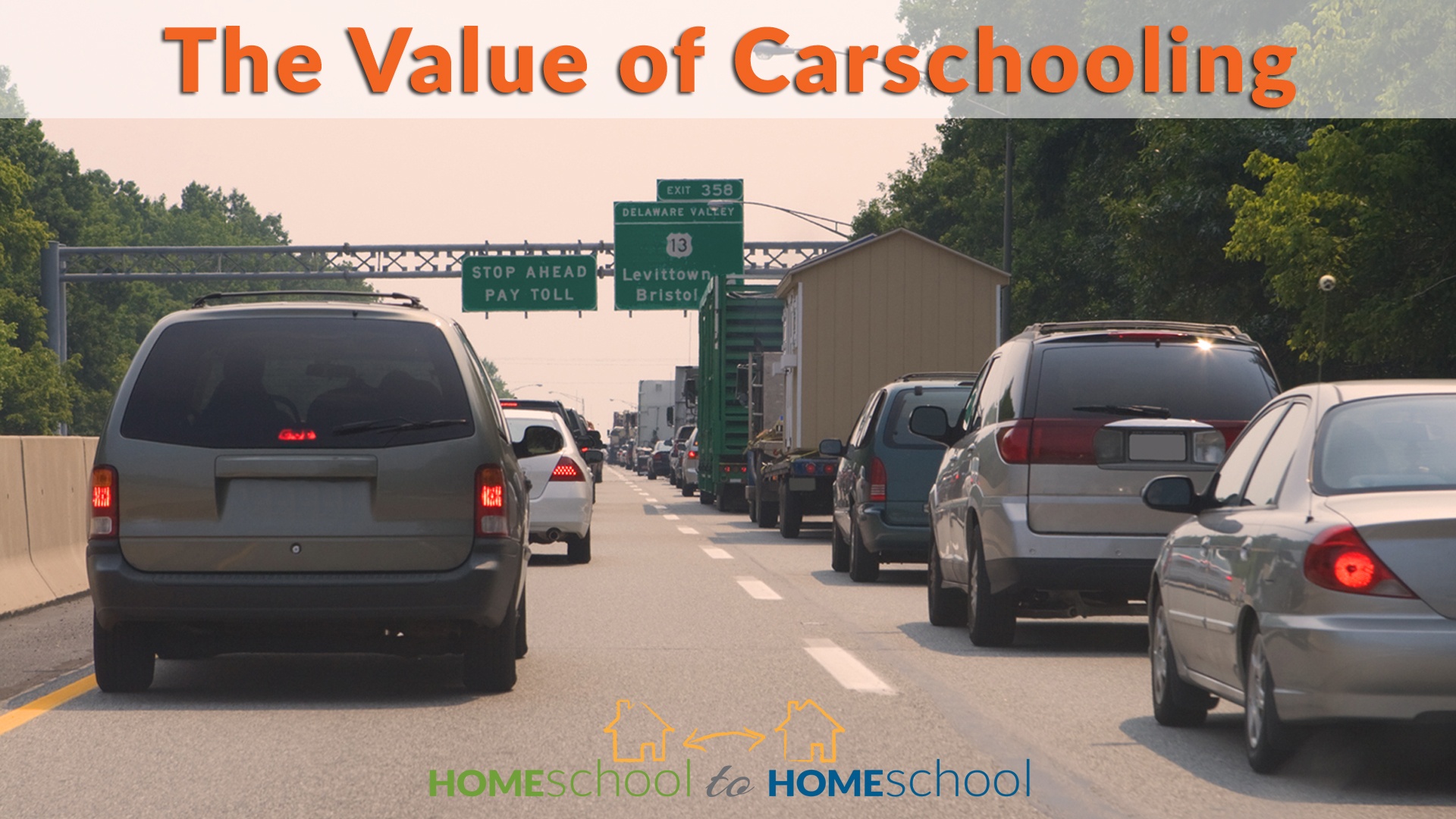 How much time do you spend in the car?
Between lessons and co-ops and errands, I have spent HOURS and HOURS in the car over my homeschooling lifetime.
Fortunately, I learned that my time in the car could be put to good use. And make the trip more enjoyable at the same time.
Carschooling is a term a lot of homeschoolers use to describe when you do homeschool in the car.
While there are homeschoolers who do carschooling exclusively (especially those who travel), most carschooling happens in conjunction with other kinds of homeschooling.
Listening is one of the easiest things to do … and we've done A LOT of listening over the years.
History, science, audio books, classical music, storytelling … in the car, ears are open and minds are free.
I love carschooling because it fits with my theory that when kids are younger, they are absorbing information like sponges. In the car I have a captive audience that I can feed a healthy diet of all kinds of learning.
And the awesome thing is I get to learn along with them … while also getting everyone where they need to go.
Awesome!